How Query Engines Work
February 27, 2020
Over the past decade I've spent a fair bit of time either building query engines or building integrations with query engines so I decided to write an introductory book on the subject.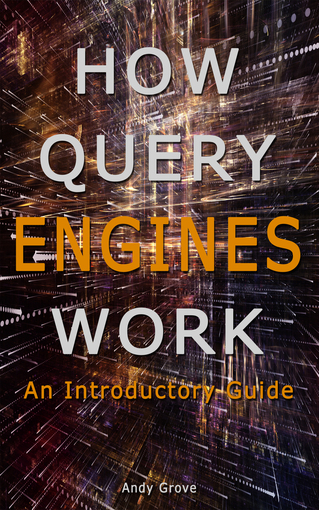 The book walks through every step of building a SQL query engine in Kotlin with full source code available in a companion github repository. Most of the book is programming-language agnostic and Kotlin was chosen for the code examples due to its conciseness and readability. The concepts should be easily translatable to other programming languages.
Table of contents:
Introduction
Choosing a Type System
Apache Arrow Overview
Data Sources
Logical Plan
Physical Plan
Execution
Optimization
Adding SQL Support
Future revisions will cover more advanced topics including:
Parallel Query Execution
Distributed Query Execution
Compiling Query Plans
Supporting User-defined Types
Supporting User-defined Code
The book will be available for purchase soon from leanpub.com. You can sign up to receive a notification when it is published.